Our region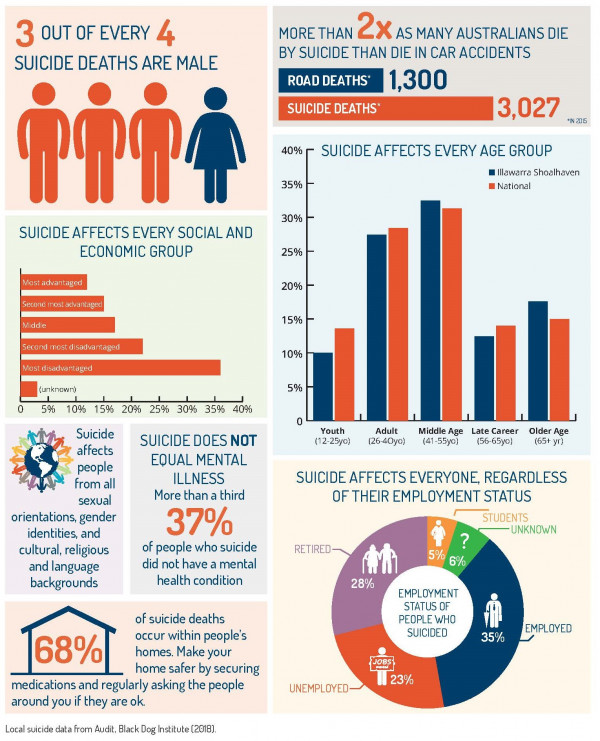 The Illawarra Shoalhaven population comprises a significant number of young families with dependent children, young people (19.5%) and a higher than average number of older people (18.5%) who have relocated to the region in their retirement.
There are approximately 13,000 people (3.5%) who identify as Aboriginal or Torres Strait Islander, and 18.4% of the population were born overseas.
Suicide rates within the Illawarra Shoalhaven fluctuate between 40-60 suicides per year. But, despite this fluctuation, rates have remained consistently higher than national and NSW state averages.